After a stunning competition concert on 20th June, where we had the chance to hear music by Roman, Bach, Couperin, Müthel, De Visée and more, interpreted by some of the Nordic and Baltic region's most talented young musicians—Jonatan Bougt (Sweden), theorbo; Augustina Vizbaraitė (Lithuania),baroque violin; Maija Kļaviņa (Latvia), baroque flute; and Gertruda Jerjomenko (Latvia),harpsichord—NORDEM is excited to announce that the winner of EAR-ly 2020 is Jonatan Bougt from Sweden, for his fantastic performance on the theorbo!
Our star-studded Jury—Paolo Pandolfo, Mats Lilhannus, Lisa Beznosiuk, and Catalina Vicens—complimented Jonatan on his graceful playing, his elegant and natural style, and his understanding of style and musical rhetoric, with a stage presence which leads the listener to the music. Congratulations, Jonatan!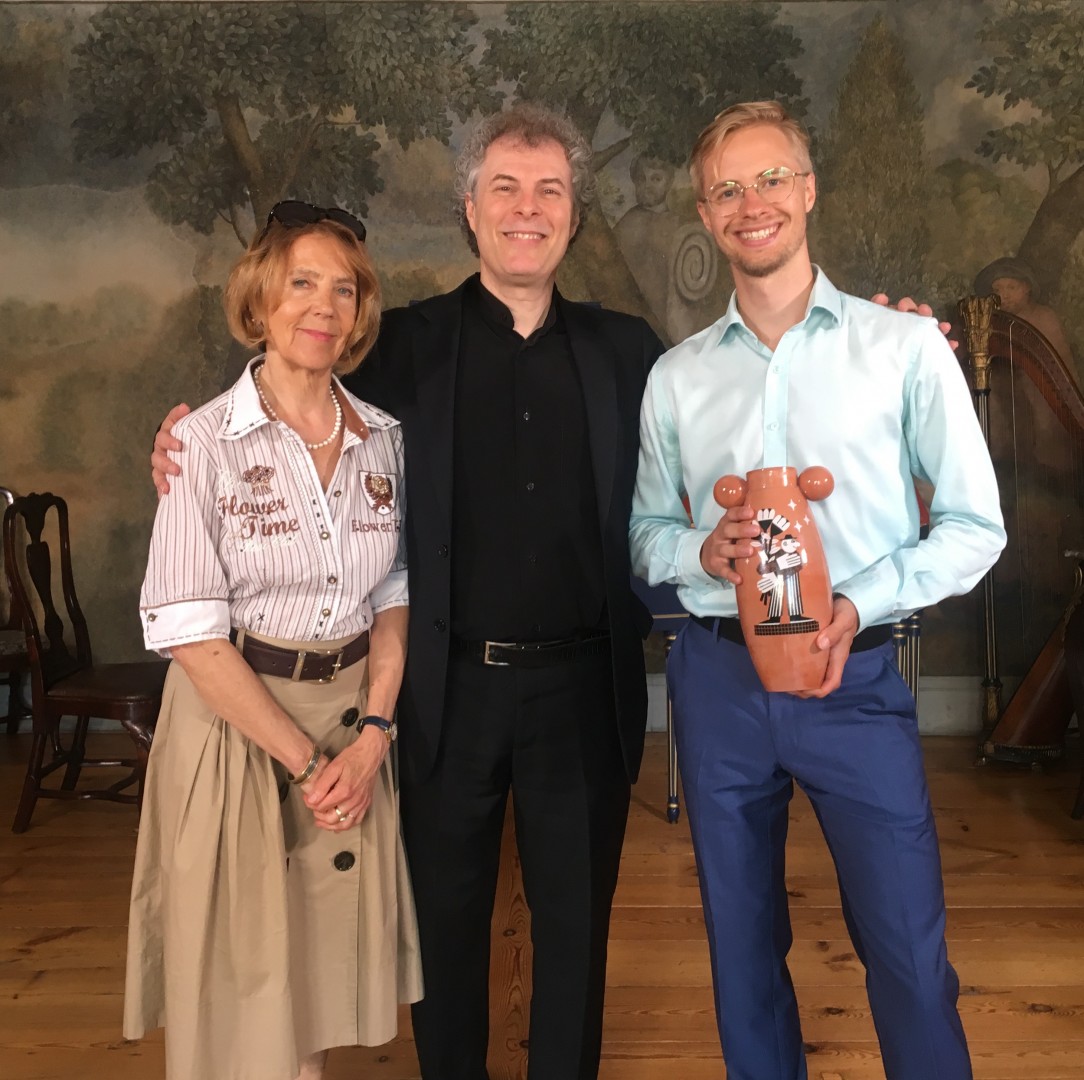 A special thanks to our board member, Aina, for hosting and organising the EARly 2020 compeittion in Riga, especially in these complicated Covid times!
Watch the concert from 20th June in Riga again here: