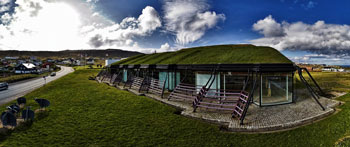 YoungEM-Þing, held on 14-15 May 2018 at the Nordic House in Tórshavn, is an event designed to strengthen the use of early music in children's and young people's education in the Nordic-Baltic area. It will bring together professional musicians, educators, teachers and administrators, at an event where young people will be present as performers and workshop participants.
Early music in education
YoungEM straddles the fields of education and performance, showing that early music is one the most appropriate musical repertoires for educational use today.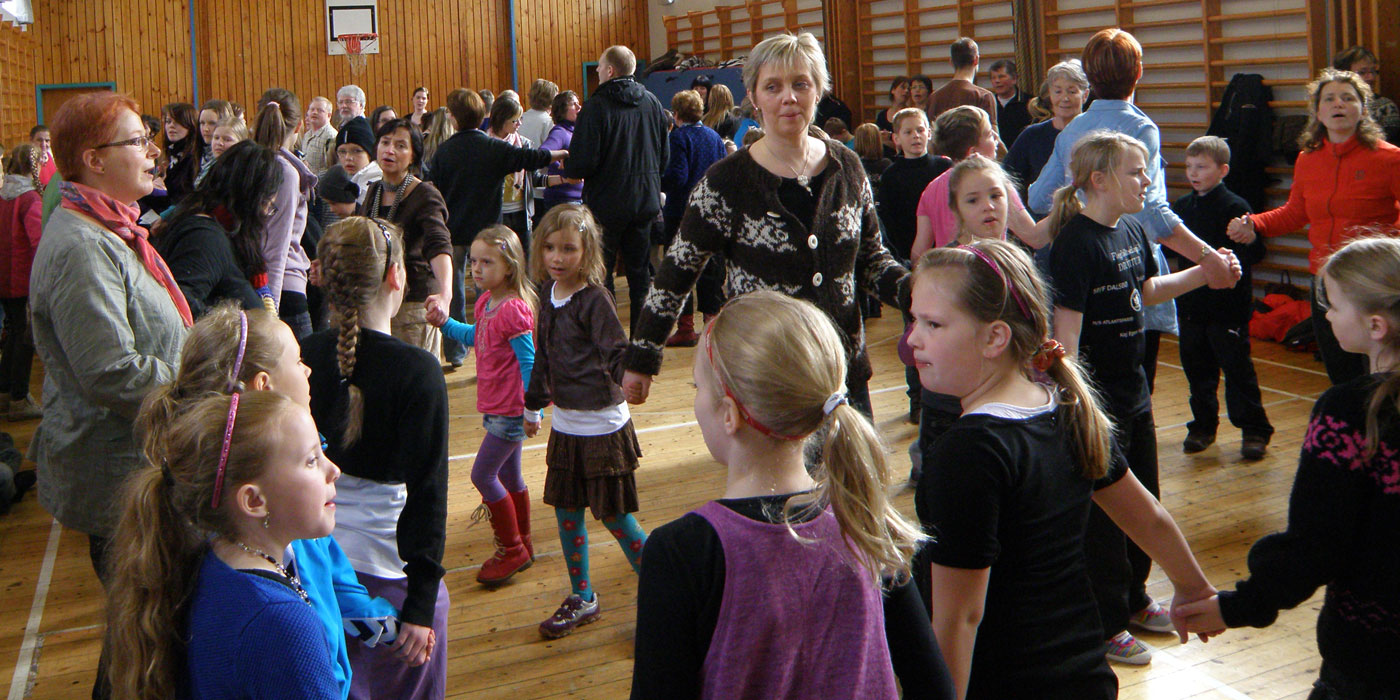 Through partnering with musicians and teachers from the Faroes, participants will learn about the kvæði, a unique Nordic expression of history and culture. See a video clip of children performing the kvæði here. They will observe local children's experience of it and reflect on the ways inwhich this Faroese tradition is being developed today. YoungEM will thus contribute to a deeper understanding of our common Nordic cultural heritage, and how it can be shared throughout the Nordic-Baltic area.
Educational initiatives linked with festivals and other performances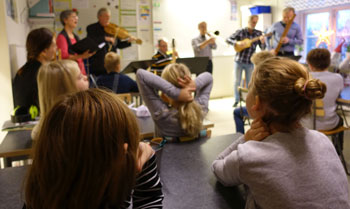 YoungEM aims to present a model of sustainability in which early music educational initiatives in schools are linked with festivals and other performances in the community. It will be a platform both for learning, and for sharing ideas and best practices. It will include workshop labs and key-note addresses, where early music experts from the Nordic-Baltic area will meet colleagues from other parts of Europe.

Joint action plan and continued work
YoungEM will initiate and stimulate long term collaboration within the Nordic-Baltic area by formulating a joint action plan for the implementation of early music education in schools, and by signing a statement as a basis for further dialogue with education authorities in each Nordic-Baltic country.
After the event, participants of YoungEM will be in position to set up workshops, create new contacts, develop networks, write debate articles etc. Through both traditional and social media they will be able to act strongly in putting the place of music in education, specifically early music, back on the public agenda. 

Programme 
Monday 14 May
9:30 REGISTRATION & COFFEE

10:00 WELCOME
Introduction to the conference theme followed by a short presentation by each delegate.

11:00 KEYNOTE 1 - Cherry Forbes
"Early Music in the Classroom - the Why, the Where and the What?"

12:00 DISCUSSION

12:30 LUNCH

14:00 WORKSHOP
"Putting it into Practice". 
Following on from the morning session Cherry Forbes and Cecelia Bruggemeyer will lead a workshop with local children and delegates exploring baroque repertoire.

15:15 NORDIC EDUCATIONAL PRACTICES AND THE DEVELOPMENT OF YOUNG MUSICIANS 
Peter Spissky "Teaching strategies and projects for young musicians".
Niklas Mellberg "The Concert Grosso concept of the FiBO Collegium".
Kirstine Skov Hansen "Concerto Copenhagen's visions and projects for children and young people within early music and cross-disciplinary collaborations."

16:30 COFFEE BREAK

17:00 FAROESE DANCE - KVÆÞI A unique Nordic early music tradition Gunnar Restorff "The opportunities of teaching the Faroese dance to young children," including a practical demonstration with members of Dansifelagið í Havn and conference delegates.

18:15 WORKSHOP
"Baroque bowing and the communication of the passions" 
Peter Spissky with two pupils from Musikskolan Lilla Akademien, Stockholm
 
19:00 DINNER
 
Tuesday 15 May
10:00 FAROESE DANCE - KVÆÞI 
Jónleif Johannesen "The difficulties of teaching the Faroese Dance to very young children," followed by discussion.

11:00 COFFEE BREAK 

11:15 KEYNOTE 2 - Jorge Prendas
"Orelhudo! Big ear!" 

11:45 WORKSHOP 
Jorge Prendas "The sense of rhythm and melody in Early Music."

12:45 LUNCH & FREE TIME

15:30 MAPPING THE FUTURE

16:30 COFFEE BREAK

17:00 YoungEM-þing PLENARY SESSION
The longer term perspective - preparation and signing of a Joint Statement of intent about Early Music education in the Nordic-Baltic region.

18:15 KRISTIAN BLAK  
The well-known Faroese/Danish composer and musical entrepreneur presents his work.
19:00 DINNER
 
Practical information
You sign up to the conference here!
Conference fee: 45€ for members of NORDEM, 60€ for non-members of NORDEM.
Lunch and dinner is included in the conference fee and served at the café and restaurant SMAKKA located inside the Nordic House. 
Flight and accomodation costs are not included in the price. 
If you have any questions you can reach us at info@nordem.org
Read more about the beautiful Faroe Islands here!
Further information about the conference
Download this pdf to get som more knowledge about the thoughts behind the conference YoungEM_summary_doc.pdf